Welcome to 'Desert Morocco Trips'
we are a team of professional Qualified, Drivers, light and extreme Sportlers who will offer you the chance to enjoy your Tour or adventure holiday, we can also help you discover and realize your Desert wishes and dreams.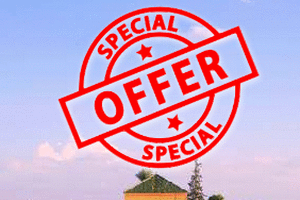 Would you like to spend the New Year with desertic taste ? This tour is tailored to meet your wishes, enough to make your Desert New Year a lifetime memorable experience. Come and share rhythmic spirit together in Sahara and enjoy a night full of drumming, singing, dancing and general merriment with great people, good food, super music and lots of new year spirit. …
Read More

We will share our knowledge and love of our country with you of course.
We know the geological richness of Morocco, in this case, we invite you to experience the culture, lifestyle, mystery and the landscapes of our country, you will feel the intimate (warm) hospitality of Berber families, as well as discovering their traditions, beliefs and cultures that are differ from place to another,(religious, archeological and cultural explorations).
On your tours and visits, you will discover the authentic Morocco, its imperial cities; Fes the spiritual cultural center of the kingdom,
Marrakech the city of Souk, Romance and History, is called the red city, known as the symbol of

Morocco. Casablanca the largest city, it is the economical capital of the country, there you can visit some interesting places, such as Temple Beth-El and the Museum of Moroccan Judaism, this means you are able to experience Casablanca's Jewish culture. Rabat the capital city of Morocco, Meknes and Volubilis (the Roman ruins).
On the other hand,

Desert Morocco Trips

provides a wide variety of travels and excursions:
We will take you to discover the fantastically beautiful Atlas Mountains, the Anti Atlas range.
We will be able to give you a rare insight into Imazighen tribes (Berber's life and culture).
Travel with us into the Moroccan Sahara, and experience the nature, the tranquility, camel trekking, enjoy unforgettably silent starry skied desert nights. Moreover
We will offer you the chance to visit the coastal areas and cities Agadir, Essaouira, an ancient Punic port, will show you its wonderful views, there you will enjoy its magical beaches, seafood restaurants…
During your time with us, you will discover Morocco as the loveliest country in North Africa, highlighted by different and charming landscapes, Atlas Mountains, Atlantic and Mediterranean coast lines, old and new cities, or the Sahara desert.
With your booking, Desert Morocco Trips will be your companion to fulfill your holiday dream
Feel free to contact us anytime , 24 hours , 7 days a week and we'll respond as quickly as possible without compromise.